Call for papers – The Saharan and Sahelian diasporas in Europe and elsewhere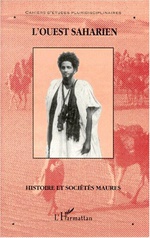 Call for papers – The Saharan and Sahelian diasporas in Europe and elsewhere
21 November 2021
Comments Off

on Call for papers – The Saharan and Sahelian diasporas in Europe and elsewhere
Call for papers for a special issue of the Ouest saharien journal "The Saharan and Sahelian diasporas in Europe and elsewhere. Communication and perception in exile "
Appel à articles – les diasporas sahariennes et sahéliennes en Europe et ailleurs – Cahiers L'Ouest saharien
languages ​​FR, ESP, ENG 
Scientific coordinators:
Pierre Peraldi-Mittelette – Ethnologist – Young doctor from LESC (UMR 7186), Temporary teaching and research attaché at the Anthropology department of the University of Paris Nanterre) and Affiliated with ICMigrations (2021-2025)
Silvia Almenara Niebla, PhD, Postdoc researcher at 'Reel Borders' ERC Starting Grant, Member of Echo: Research group on media, culture, politics, Vrije Universiteit Brussel (VUB)
Abstracts of proposed articles (350 words) are expected before December 20, 2021. They should be sent by email to Pierre Peraldi-Mittelette (peraldimittelettepierre@yahoo.fr) and Silvia Almenara Niebla (silvia.almenara.niebla@vub. be).
Authors whose article proposals are selected must submit the first version of their text (50,000 characters max) before April 30, 2022. Texts can be submitted in English, French or Spanish.