urgent: 15 Saharawi students tried on appeal, trial postponed to March 13, 2018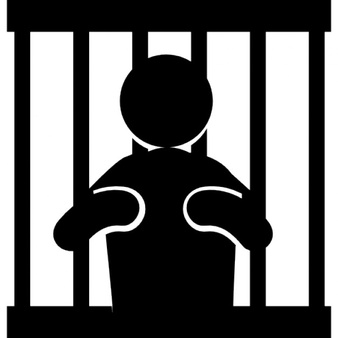 urgent: 15 Saharawi students tried on appeal, trial postponed to March 13, 2018
11 January 2018
Comments Off

on urgent: 15 Saharawi students tried on appeal, trial postponed to March 13, 2018
The 15 students were arrested in the first months of 2016.
They were all mistreated and tortured by the Moroccan police during their interrogations. Many have started hunger strikes in protest against this mistreatment and the lack of a real investigation to know the causes of the death of a Moroccan civilian during one of their peaceful demonstrations.
Their trial in the first instance was postponed 12 times; for the most part, they remained detained without trial for 501 days far beyond what Moroccan law allows.
The session of February 13, 2018 of their appeal trial was marked by the impediment of families to attend the meeting (except the last minutes), despite the public nature of these hearings.
The appeal process has been postponed to March 13, 2018 at the request of three Saharawi lawyers who will now defend the students.
Call for international observers> contact.ouiso@gmail.com
SNESUP-FSU Mission Report Hearing February 13, 2018: rapport Observateur SNESUP Procès en appel étudiants sahraouis, Marrakech, 13 février 2018
Ahmed Abba Ali
detention No. 4327, student in Agadir, detained in Marrakesh, responsible of contacts with Moroccan students and student groups born in 1992 in Tantan, arrested 24/01/2016; sentenced to 3 years
Mohammed Rgueibi
detention No. 4331, student in Agadir, detained in Marrakesh, born in Guelmin in1994, arrested 24/01/2016; sentenced to 3 years
Ali Shargui
detention No. 4335, first year student in Agadir, detained in Marrakesh, born in 1994 in Assa, arrested on 24/01/2016; sentenced to 3 years
Ibrahim Almasih
detention No. 4329, student in Agadir, born in Assa in 1993, arrested on 24/01/2016 in Marrakesh; sentenced to 3 years
Hamza Rami
detention No. 4330, student in Agadir, spokesperson of the Saharawi Students in the Science university of Agadir, born in 1992 in El Aaiun, arrested on 24/01/2016 in Marrakesh; sentenced to 3 years
Salek Baber
, detention No. 4332, student in Agadir, born in 1993 in Tantan, spokesperson of the first year Saharawi Students in Agadir, arrested on 24/01/2016 in Marrakesh; sentenced to 3 years
Mustafa Burkah
detention No. 4326, student in Agadir, born in Tantan in 1989, arrested on 24/01/2016 in Marrakesh, sentenced to 3 years
El Kantaoui Albar
detention No. 4328, student in Marrakesh, coordinator of Saharawi Students in Marrakesh, born in 1992 in Assa ,arrested on 24/01/2016 in Marrakesh; sentenced to 10 years
Omar Laajna
detention No.4325, student in Marrakesh, member of the Saharawi student association, born in Tantan, arrested on 24/01/2016 in Marrakesch; sentenced to 3 years
 Aziz Aluahidi
detention No. 4400, student in Agadir, member of the student association of Agadir, born in 1989 in Emhamid Elghezlan, arrested on 06/02/2016; sentenced to 10 years
Mohammed Dada
student in Marrakesh, detention No. 4482, born in Smara 1993, arrested in El Aaiun 29/02/2016; sentenced to 10 years
Omar Beijni
,student in Marrakesh detention No. 4661, born in 1991 in Guelmin, arrested in El Aaiun 15/03/2016; sentenced to 3 years
Abedmoula Elhafidi
detention No.4780, student in Marrakesh, human rights activist and former political prisoner, born in Boujador 1986, arrested on 16/04/2016 in Boujador; sentenced to 10 years
Nasser Amenkour,
detention No. is not a student, he was in one of the sutdent houses when he was arested El kantouai in marrakesh, 24/01/2016
sentenced to 3 years
El Wafi Wakari,
detention No.4335 , student in Agadir (finished degree in prison), political activist, born in 1990 in Assa, arrested on 01/2017; sentenced to 3 years
Laghdaf Lakan –
detention no. , 1993 Zak, arrested in 06/2017 in Estaacoin bus marrakech, student in Marrakesh – released in Ocotber 2017 with time served
 Mustafa Hmaidat – student in Agadir born
1992 in Emhamid Elghezlan, no detention 8516, arrested in 02/2017 in Emhamid Elghezlan – released in Ocotber 2017 with time served
 Hassan Eraji
student in Marrakesh, born in El Aaiun in 1993, arrested on 19/05/2016 in Marrakesh – released in March 2017 with time served