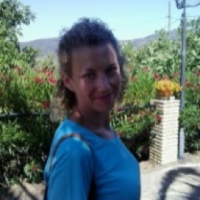 Joanna ALLAN
Joanna ALLAN is currently a Teaching Fellow in Hispanic Studies at the University of Durham, UK, where she teaches a course on Saharawi Friendship Generation poetry, amongst other subjects.
She has just completed a PhD on gender and resistance to authoritarian regimes in Western Sahara and Equatorial Guinea.
Joanna is currently Chair of Western Sahara Resource Watch (WSRW) and has volunteered with Saharawi solidarity groups since 2007.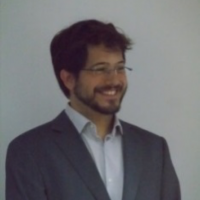 Enrique BENGOCHEA TIRADO
Enrique BENGOCHEA TIRADO is a Historian educated at the University of Valencia, working on Spain's historical gender policies. More specifically, he works on the role of the Women's Section in the Spanish colonization of Western Sahara. He has just defended his doctoral thesis entitled "Imperial Politics and Gender. The Women's Section in Western Sahara (1961-1975)."
He has served as a member of the board of the Forum for Research on the Arab and Muslim World; the Cultural Studies Collective; and editor of the journal Ecléctica, as well as participating in the  Group of Historical Studies on Transitions to Democracy. His work can be found on https://uv.academia.edu/EnriqueBengochea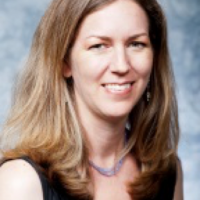 Tara F. DEUBEL
Assistant Professor in Anthropology
Tara F. DEUBEL is a cultural anthropologist based at the University of South Florida in Tampa.
Since 2006, she has conducted fieldwork with Sahrawi communities in Morocco, Western Sahara, Mauritania, and Algeria. Her research explores the performance of oral poetry and music in hassaniya, Sahrawi cultural heritage conservation, social memory, mobile pastoralism, gender and women's leadership, youth identity, human rights, and digital activism.
She is the co-editor of Saharan Crossroads: Exploring Historical, Cultural and Artistic Linkages between North and West Africa (Cambridge Scholars Publishing, 2014).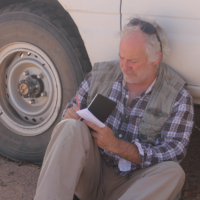 Juan Carlos GIMENO MARTIN
Professor in Anthropology
Juan Carlos GIMENO MARTIN is a Professor in anthropology and currently director of the Department of Social Anthropology and Spanish Philosophical Thought at the Autonomous University of Madrid. He has carried out fieldwork in Spain, Mexico, Guatemala, Nicaragua, Cuba and Western Sahara.
On Western Sahara, amongst other works, he published, in 2007, Sociocultural Transformations of a Revolutionary Project : the Saharawi Struggle for Freedom (http://www.globalcult.org.ve/monografias.htm);  and alongside Francesco Correale, he is editor of Sahara Occidental: mémoires, culture, histories, in Les Cahiers de l'Emam, 2015.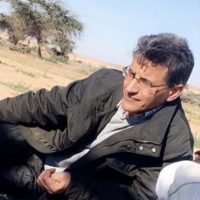 Larosi HAIDAR ATIK
Professor of Translation and Interpreting
Larosi HAIDAR ATIK is a professor of Translation and Interpreting at the University of Granada, Spain. The line of his research is circumscribed in a general way within the scope of the humanities, although much of his work focuses on translation and Saharawi culture from different perspectives. Among his works related to Western Sahara, we can highlight Sahrawi Tales. Translation and approach to animal stories (Idea, 2008), where he carries out an X-ray of the Saharawi short story through the study and translation of animal stories. In its edition, Three Arab loves. Approach to love in Al-Andalus, Morocco and Western Sahara (Idea, 2013), devotes a chapter of its authorship to Saharawi feminine poetry, specifically to the Tabraa genre.
It presents in 2015, and for the first time, a complete translation into Spanish of the Vieuchange classic, Ver Smara y morir (Laertes, 2015), preceded by a transductological study of contextualization. He also published an annotated translation of the first compendium of geography of Western Sahara written in Arabic by a Saharawi. This is the work of Buchar Ahmed, Geography of Western Sahara (Last Line, 2016). Together with the professor of History, Manuel De Paz Sánchez, publishes Río de Oro (Idea, 2018) a collection of nineteenth-century journalistic texts that reflect the vision that was then held of the inhabitants of Western Sahara.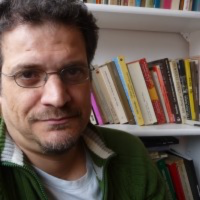 Alberto LOPEZ BARGADOS
Professor in Anthropology
Alberto LOPEZ BARGADOS is Professor of Social Anthropology in the University of Barcelona. His doctoral thesis (2001) was published as Arenas coloniales. Los Awlad Dalim ante la colonización franco-española del Sahara (Bellaterra, 2003).
He is editor of Cultures du Littoral. Dynamiques frontalières entre les Canaries et la côte saharo-mauritanienne (Bellaterra, 2010). He is also the author of a number of articles and has taken part in a number of international projects regarding Spain's presence on the coast of the Sahara.
Currently he is conducting research on memories of Spanish colonialism in northwest Africa, especially around Ifni.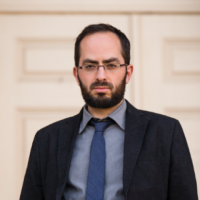 Jacob MUNDY
Assistant Professor in Peace and Conflict Studies
Jacob MUNDY is an Assistant Professor of Peace and Conflict Studies at Colgate University, where he also contributes to Middle East and African studies.
He holds a PhD from the University of Exeter's Institute of Arab and Islamic Studies. He has conducted research in Algeria, Libya, Morocco, and Western Sahara (in both the occupied territory and the refugee camps).
The main focus of his research is armed conflicts and international intervention across northwest Africa. His work on the Western Sahara dispute has closely examined the emergence of Sahrawi nationalism and foreign responses to the Morocco-Polisario conflict, particularly the role of US government.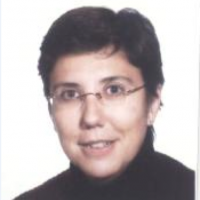 Raquel OJEDA GARCIA
Professor in Political Science and Administration
Raquel OJEDA GARCIA is a Senior Lecturer in Political Science and Administration (University of Granada, Spain). Her main research topics are: Political decentralization in Morocco, the Western Sahara Conflict, Political System of Mauritania and Local Public Management. She teaches courses on Public Management and Political systems in the Maghreb.
She is involved in different research networks: the Spanish Forum of Researchers on the Arab and Muslim World (FIMAM), the Task Force on Western Sahara of Search for Common Ground (SFCG), the Centro Internacional de Toledo para la Paz (CITpax), the Panel of Experts on the Maghreb and the Middle East of the Fundación Alternativas' Observatory of the Spanish Foreign Policy (OPEX).
She has recently published with Irene Fernández Molina and Victoria Veguilla del Moral (eds.), Global, Regional and Local Dimensions of Western Sahara's Protracted Decolonization: When a Conflict Gets Old (Palgrave MacMillan. New York), and with Isaías Barreñada (coord.) (2016), Sahara Occidental, 40 años después, La Catarata, Madrid.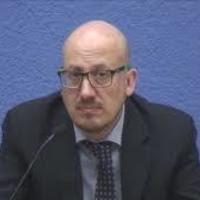 Carlos RUIZ MIGUEL
Professor-Researcher in Constitutional Law
Carlos RUIZ MIGUEL teaches Constitutional Law since 2001 at the University of Santiago de Compostela (USC) in the department "Theory of the State and Public Law". He is also Director of the Center for University Studies of Western Sahara of Santiago de Compostela and Professor Jean Monnet of the European Commission. A specialist in European law, fundamental rights and international relations in North Africa, he is the author of a dozen books, many of which deal with the question of Western Sahara. He recently co-authored Western Sahara. Legal booklet. 15 basic statements about the conflict.
He is the author of numerous articles published in scientific journals in several languages, and various papers presented during congresses, days, courses and seminars, notably dealing with human rights in Western Sahara and international responsibility.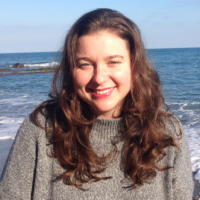 Vivian SOLANA MORENO
Vivian SOLANA MORENO recently obtained her Ph.D from the Anthropology Department in Collaboration with the Women and Gender Studies Institute at the University of Toronto.
Her doctoral dissertation investigates the forms of female labour that are sustaining and regenerating the political struggle for the decolonization of the Western Sahara. Focusing on women and youth—key groups for the social reproduction of a Sahrawi revolutionary nationalism—she examines how these constituents reckon with the contradictions produced by the political and economic conditions of the period initiated in 1991, after a UN mediated peace-process inserted the Sahrawi struggle into what she describes as a colonial meantime.
Her work is situated at the intersection of an anthropology of socio-political transformation and gender studies.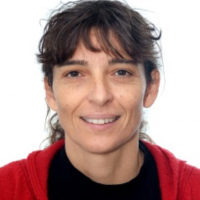 Victoria VEGUILLA DEL MORAL
Professor in Political Science
Victoria VEGUILLA DEL MORAL is Professor of Political Science at the University of Pablo de Olavide in Spain.
Her main research interests are social movements, elections organized by Morocco in the occupied territories, and Moroccan policies in the cities of Western Sahara, including housing and fishing policies.
Her publications include "Social protest and nationalism in Western Sahara: struggles around fisheries and housing in El Ayun and Dakhla" (2016), "Changes in Moroccan Public Policies in the Western Sahara and Internacional Law: Adjustments to a New Social Context in Dakhla" (2017), "Transformaciones demográficas y competición política: obstáculos al autogobierno saharaui en clave electoral" (2013) y "Le Sahara sous l'angle de la politique de la pêche. Le cas de Dakhla" (2011).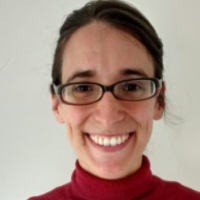 Alice WILSON
Lecturer in Social Anthropology
Alice WILSON is currently a Lecturer in Social Anthropology at the University of Sussex. Her research explores state power, sovereignty and revolution through the case of the Sahrawi refugee camps in Algeria.
In her book, Sovereignty in Exile: A Saharan Liberation Movement Governs (University of Pennsylvania Press 2016), she draws on long-term ethnographic fieldwork with Sahrawi refugee families to examine the aspirations, compromises and dilemmas of attempts to build a state authority in exile.
Tracing the undermining, recycling and re-emergence of tribal social relations over time, she analyses the refugee community's negotiations of rations and local markets, their encounters with changing social inequalities and contested elections, and their experiments with legal reforms and alternatives to taxation.
Her wider research on political, economic and social change among Sahrawis addresses migration, marriage, political legitimacy and property. For more details, and further publications, see www.alicewilson.com.