New German-language edited volume on Western Sahara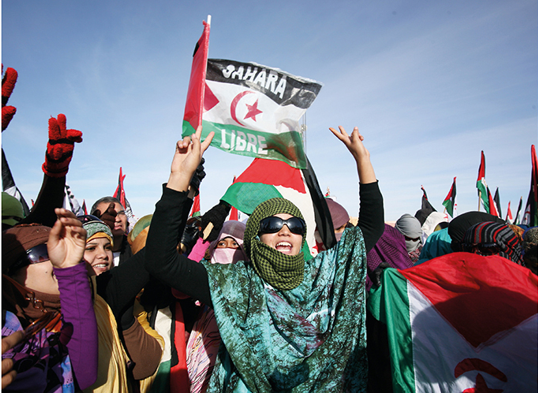 New German-language edited volume on Western Sahara
2 March 2022
Comments Off

on New German-language edited volume on Western Sahara
New German-language edited volume on Western Sahara
Judit Tavakoli, Manfred O. Hinz, Werner Ruf und Leonie Gaiser (Hrsg.):
Westsahara. Afrikas letzte Kolonie
Released: dec. 2021
ISBN 978-3-947729-36-4
https://www.regiospectra.de/buecher/westsahara-detail
Summary
A series of dramatic events since 2020 have led to the escalation of the Western Sahara conflict: the resumption of war, a further increase in human rights violations, the Trump administration's recognition of Morocco's annexation in violation of international law, the break-off of contact with the German embassy in Rabat and the recall of the Moroccan ambassador from Germany are unprecedented developments that raise many questions. The book offers a comprehensive look at this politically explosive development.
The Western Sahara conflict is considered a forgotten conflict about which the German-speaking public is hardly informed. Yet this colonial conflict at the gates of Europe is extremely important for the stability of the region. International academics, politicians and activists explain the background and current dynamics of this colonial conflict, which continues to this day, through well-founded analyses. The authors focus on the scope for action of relevant actors. They deal with the standpoint as well as the political possibilities of the Sahrawi liberation movement and Sahrawi activists, the Moroccan monarchy, the United Nations and its Blue Helmet Mission, international companies, NGOs and members of the European and German parliaments.
In this up-to-date and indispensable overview of Africa's last colony, not only numerous international experts but also important German stakeholders have their say.
The volume is the outcome of the online-symposium "Western Sahara. Between Colonialism, Imperialism and Self-Determination" held on April 23, 2021. Watch the contributions of the outstanding international scholars who participated: International Symposium on Western Sahara (23.4.2021)
The book can be ordered from bookshops or directly from the publisher.
The collected essays are also freely available under the title "Westsahara-Konflikt. Zwischen Kolonialismus, Imperialismus und Selbstbestimmung" and can be downloaded at http://www.freie-westsahara.eu/
Table of contents : westsahara_contents