New Book : Exhortación, by the sahrawi poet Badi Mohamed Salem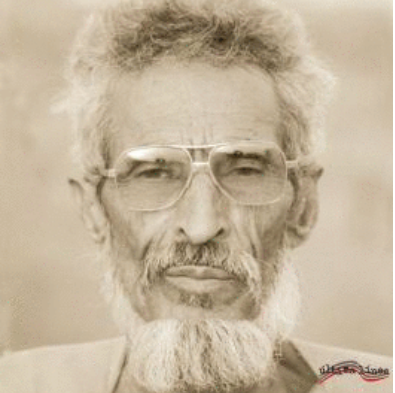 New Book : Exhortación, by the sahrawi poet Badi Mohamed Salem
9 November 2022
Comments Off

on New Book : Exhortación, by the sahrawi poet Badi Mohamed Salem
Badi Mohamed Salem, Exhortación, Última Línea, 2022, 110 p., ISBN : 978-84-18492-26-6
This book is a collection of poems that Badi composed in the last stage of his life. In them he confronts with determination human frailty and death, universal experiences. Living in exile in a refugee camp in southern Algeria does not distract the poet, in his old age, from staring death, which is inexorably approaching, in the face; quite the contrary. He does so supported by his Islamic faith and the conviction of having lived correctly, justly and fully as a man belonging to a nomadic people who belong to the desert, who fight against the occupation of their neighbouring country Morocco, who resist united in the refugee camps, fighting impotence and despair, feelings that the Sahrawi people cannot afford. The approach of death is a time for exhortation and for humbly taking stock of a life. In these poems, the strength of the poet's vital apprenticeship is palpable: they drink from the source of Sahrawi culture, waters that irrigate the intertwined roots of Islamic culture and Bedouin oral culture. This Sahrawi and universal poetry of Badi conveys a very lofty message.
This is the first of thirteen books of the General Anthology of Poets and Poetry of Western Sahara, a project carried out by the Department of Social Anthropology of the Autonomous University of Madrid, the Ministry of Culture of the SADR, the NGO Antropología en Acción and the University of Tifariti.
The critical edition of the poems was carried out by Mohamed Ali Laman, Mohamed Salem Aldelfath (Ebnu) and Juan Carlos Gimeno Martín (Autonomous University of Madrid).
link: https://www.librerias-picasso.com/libro/exhortacion_840344