New parution – Conflict and Peace in Western Sahara. The Role of the UN's Peacekeeping Mission (MINURSO). János Besenyó, Joseph Huddleston, Yahia Zoubir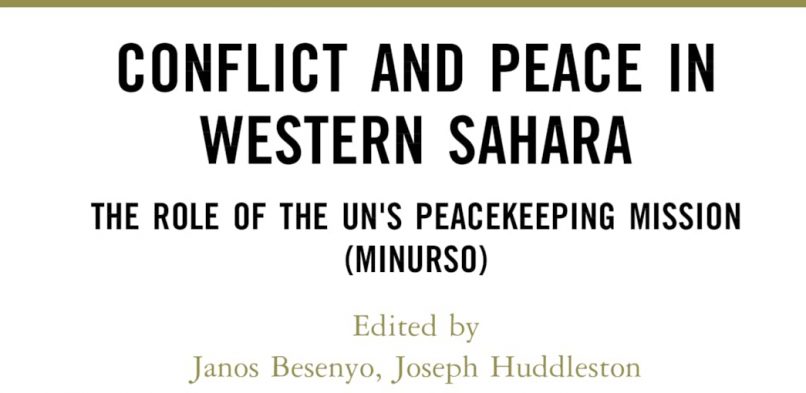 New parution – Conflict and Peace in Western Sahara. The Role of the UN's Peacekeeping Mission (MINURSO). János Besenyó, Joseph Huddleston, Yahia Zoubir
26 July 2023
Comments Off

on New parution – Conflict and Peace in Western Sahara. The Role of the UN's Peacekeeping Mission (MINURSO). János Besenyó, Joseph Huddleston, Yahia Zoubir
János Besenyó, R. Joseph Huddleston, Yahia H. Zoubir (ed.), 2022, Conflict and Peace in Western Sahara. The Role of the UN's Peacekeeping Mission (MINURSO), London, Routledge, 354 p.
Abstract:
This book offers the first comprehensive analysis of MINURSO (the United Nations Mission for the Referendum in Western Sahara), focused on its activities, composition, purpose, and operational future in Western Sahara, the world's last colony.
The book's focus is broad, examining MINURSO from key historical, legal, military and political angles whilst assessing the future of UN peacekeeping missions in the Western Sahara. Supported by a diverse, international mix of perspectives and professions—including academics, lawyers, soldiers, and humanitarian aid workers—an in-depth view of MINURSO is provided, rooted in practical Western Saharan field experience. The authors reveal the complexities of the region and of the mission locally, but also analyze MINURSO through a global lens, focusing on relations with the United States, China, Russia, France, and African states. This approach emphasizes the importance of the region as a site of international struggle while remaining conscious of local contexts.
A landmark contribution to peacekeeping studies, the book is vital reading for practitioners and academics focused on the Western Saharan conflict and the MENA region, but will also be of interest to those engaged in international relations, international law, and security studies.
Link: https://www.taylorfrancis.com/books/edit/10.4324/9781003284895/conflict-peace-western-sahara-jános-besenyő-joseph-huddleston-yahia-zoubir