New parution – Les enfants des nuages. Une ethnologue dans la tourment saharienne, Sophie Caratini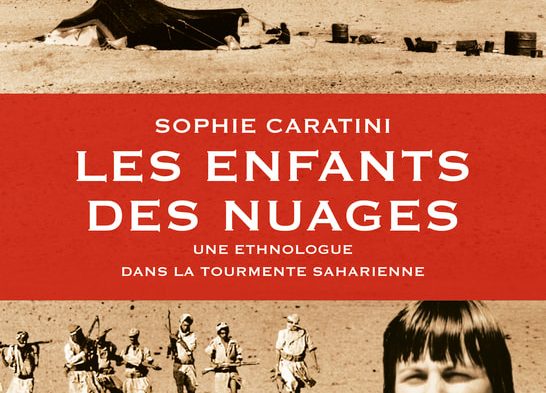 New parution – Les enfants des nuages. Une ethnologue dans la tourment saharienne, Sophie Caratini
26 July 2023
Comments Off

on New parution – Les enfants des nuages. Une ethnologue dans la tourment saharienne, Sophie Caratini
Sophie Caratini, 2022. Les enfants des nuages. Une ethnologue dans la tourmente saharienne, Éditions Thierry Marchaisse, 562 p.
Abstract:
This is the story of an inexperienced young girl who sets off into the Mauritanian desert in search of the great nomadic Rgaybat, "children of the clouds", and ends up finding guerrilla fighters.
We follow her through the comical and tragic mysteries of Bedouin society, discovering endearing characters, an art of living, a refined culture, and a world in the throes of collapse.
Almost 50 years after this voyage of initiation, Sophie Caratini returns to what was the founding experience of her career as an anthropologist and her life as a woman.
This new edition of her autobiographical account, extensively revised and expanded, accentuates its testimonial value. It sheds light on a key moment in West-Saharan history, marked by the collapse of the great camel nomadism and the beginnings of the Saharawi revolutionaries' fight for independence.
"You have a rare gift, even among ethnologists: you know how to see. I enjoyed your book and wish it all the success it deserves. It's lively, it rings true, which doesn't exclude reflection, which brings us some very fine remarks, penetrating thoughts and great moments of emotion." Claude LÉVI-STRAUSS