The film "Legna : Habla el verso saharaui" online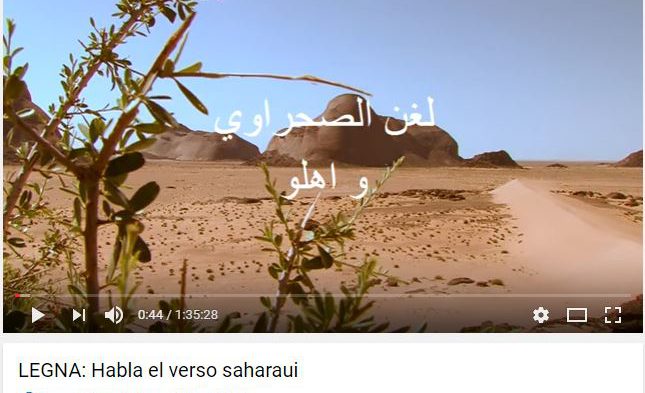 The film, produced by "Anthropology in Action ONGD" was directed by Mahmud Awah Bahía, Juan Carlos Gimeno Martín and Juan Ignacio Robles Picón, the three anthropologists of the Autonomous University of Madrid, and was presented for the first time in public in 2014.
This film offers a narrative of the Saharawi oral memory based on the epic and lyric of the twelve poets to whom the Ministry of Culture of the Sahrawi Arab Democratic Republic attributes the status of "nationals."
« Legna : habla el verso saharaui » is the result of two research projects. The first, entitled "Recovery of the memory of the Saharawi people" from the Saharawi Ministry of Culture, in collaboration with the Department of Social Anthropology and Spanish Philosophical Thought of the Autonomous University of Madrid and the "Anthropology in Action" Association. The second is an I + D + i project (nº CS02012-35314) entitled "Western Sahara (1884-1976): Colonial Memories. Postcolonial Looks ».
Available online: https://www.youtube.com/watch?v=aoU6ehmm5KM